World Class
On 1st July 2021 St. Anne's Catholic High School for Girls was awarded the prestigious World Class Schools Quality Mark (WCSQM).
The World Class Schools Quality Mark is the new standard in education for schools that have gone beyond the limits of the national inspection framework. (World Class Schools)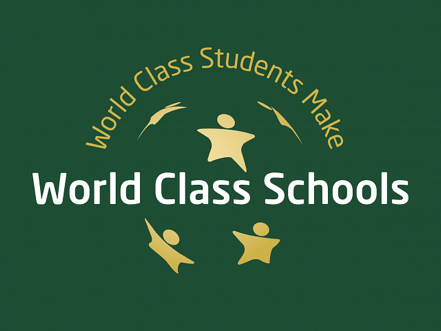 St. Anne's is the first school in the London Borough of Enfield to have gained this highly respected and sought after quality mark.
We have been awarded this as an acknowledgement that our students are excellent learners, show exceptional leadership skills, outperform others, are committed to achieve, are active participants in our school community and aim to be the best in their field, in terms of higher education and employment.
Being a part of the World Class Schools network gives our students the opportunity to participate in competitions, as well as benefit from a great network for students and alumni. To find more information about World Class Schools please visit www.worldclass-schools.org/our-schools/st-annes-catholic-high-school-for-girls.