A Level Results Day 2022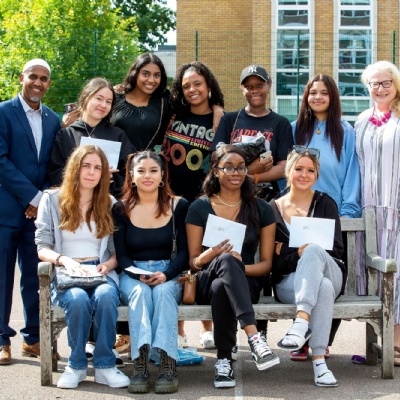 We are incredibly proud of our 2022 cohort who achieved excellent results in their A Level and BTEC Level 3 exams this summer.
A third of all grades were A*-A and over 80% were A*-C. We are delighted that, in a highly competitive year, over 80% of those who chose to apply for university were awarded a place at their first-choice institution.
Our Head Girl, Ozgecan, achieved A* A* A* and is off to Cardiff University to study law. She was a phenomenal role model during her time as Head Girl and we wish her every success. She was among the 40% of students who achieved at least AAB grades.
This was the first year of public exams following the unprecedented disruption of the pandemic and for our students to have achieved such strong results is testament to their hard work, dedication and determination. They amazed us every day with their positivity and resilience and the institutions that they are moving on to for further study or training are incredibly lucky to have them. We wish them every success in the future and ask them always to remember that, with God all things are possible.